Welcome to SeeMyHeart.org, a patient information site dedicated to helping patients and the public better understand heart and circulation ultrasound. Brought to you by the heart and circulation ultrasound experts at the American Society of Echocardiography (ASE), many of our pages have movies and animation to help you find out more about heart ultrasound.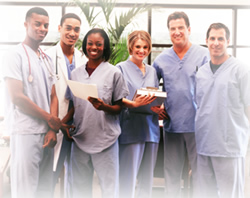 Heart disease is the leading cause of death in the United States for both men and women.  Our members use ultrasound to provide an exceptional view of the cardiovascular system, providing doctors with a wealth of information about the structure and function of a patient's heart so proper treatment can then be started. This technology is an integral part of enhancing patient care.
ASE is also committed to improving public and patient education, providing cutting-edge professional education, supporting research in the cardiovascular ultrasound field, and developing practice guidelines to help ensure the best possible patient care.Heart and Circulation Ultrasound provide your doctor with moving images of your heart and circulation and takes excellent pictures that will help your doctor evaluate your health. Please click an icon below or select an item from the menu above to get started.

View Our Cardiovascular Media Library featuring animations of cardiovascular ultrasound procedures.